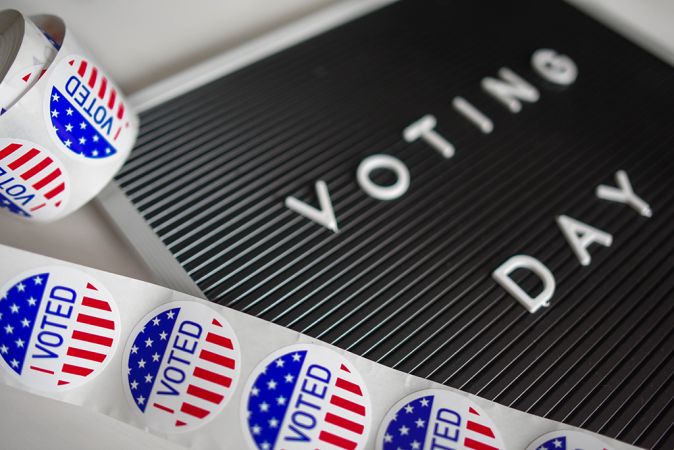 Many advocates and enthusiasts suggest blockchain backed elections, which can potentially bring to a new level efficiency to the existing system. Attempts to implement the technology have enjoyed mixed success and have faced outrageous criticism from authorities. There have been some use-cases already where blockchain came to aid elections.
On March 7, it was reported as an apparent world-first that Sierra Leone has employed blockchain technology in tallying its presidential elections – according to Agora CEO Leonardo Gammer. However, what appeared to be was that Gammers just misinformed as the technology run alongside the normal process as a demo of how the election could be. The National Electoral Commission of Sierra Leone (NEC) published its own statement via twitter, denying that there had been any use of blockchain technology during the election. Agora CEO, Leo Gammar, was forced to rectify Agora's seemingly misleadingly statements. The fact that the group were accredited to trial their own blockchain system alongside the election indicates that, in spite of the media frenzy, governmental bodies are opening the door to new ways of making the electoral process more efficient — and blockchain is one of them.
In the late August, the Japanese city of Tsukuba trailed it's own elections based on blockchain technology. Tsukuba is widely known as an innovative and developed technological city and the latest trail is the initiative to explore new ways to innovate. Participants could choose which of the 13 initiatives they felt were most worthy of financial support, varying from the development of equipment to improve cancer diagnosis to a program for sound navigation in cities and new equipment for outdoor activities. Voters participated using their My Number Card – a 12-digit ID number issued to all citizens of Japan, which was introduced in 2015. Despite of all the scepticism about the use of blockchain, Tsukuba's mayor Tatsuo Ugarashi said: "I had thought it would involve more complicated procedures, but I found it's minimal and easy".
A good implementation was registered in the US, state of West Virginia, where the Secretary of State Mac Warner reported a successful first instance of remote blockchain voting in an official announcement Nov. 15.
Warner stated that in the 2018 midterm elections, 144 military personnel stationed overseas from 24 counties were able to cast their ballots on a mobile, blockchain-based platform called Voatz, adding: "This is a first-in-the-nation project that allowed uniformed services members and overseas citizens to use a mobile application to cast a ballot secured by blockchain technology."
Voting for the general elections on the platform started in September, when absentee balloting opened in West Virginia. The first trial of the new platform took place during the state's primary elections in April. Blockchain-based ballots were then restricted to a select group of voters such as deployed military members and other citizens eligible to vote absentee under the Uniformed and Overseas Citizens Absentee Voting Act (UOCAVA) and their spouses and dependents. The Voatz system was initially developed to address the issue of low voter participation among members of the military.
While Warner noted the project's success, his deputy chief of staff Michael Queen told the Washington Post that they have no plans for expanding the program beyond military personnel serving overseas: "Secretary Warner has never and will never advocate that this is a solution for mainstream voting."
The hype and interest in blockchain among different governmental levels, corporations and private banks is obvious and in many cases the implementations seem to be unavoidable. The fact that there are already some successful use-cases, that could be the foundation of the big future and mainstream adoption.
---